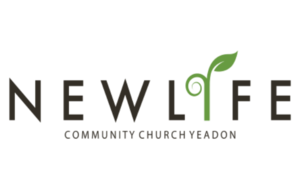 We are a growing community church who love God, love people, love our town of Yeadon and the wider community. We believe in the whole bible and seek to worship with our whole life on a daily basis. We have recently been blessed by the appointment of our new Senior Leader Reverend Denver Thompson, along with his wife and family. We are excited to be journeying together.

Service times
Sunday: 10:30am
Wednesday: 7:30pm

Address
NEW LIFE COMMUNITY CHURCH, HAW LANE, YEADON, LEEDS, WEST YORKSHIRE LS19 7XQ, United Kingdom
Get directions to New Life Community Church, Yeadon

There is disabled access and provision at New Life Community Church, Yeadon.
Latest events from New Life Community Church, Yeadon
27
JunEncounter Night

Come and join us in a night of encounter with Pastor Sam Hinn (from Florida, USA) and Cath & Angus Music (from Halifax)

0113 250 6249

Website

Contact: Mrs C Comrie

Facebook

I found the project/churches page on the Network Leeds site really useful as I was looking for projects with a social action focus