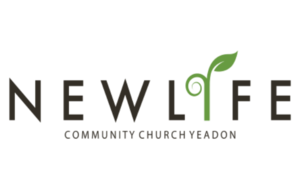 We are a growing community of believers in the heart of Yeadon, Leeds. Our vision is to Love God, Love People, Love Yeadon. We believe in being the hand of God extended to the hearts of our community. We believe in the whole Bible, that worship is a daily sacrifice while being in pure pursuit of Gods kingdom Love, Joy & Peace.
Reverend Denver Thompson has been with us in Yeadon for 6 years.
You are more than welcome to come along for a visit with us anytime.

Service times
Sunday: 10:30am
Wednesday: 7:30pm

Address
New Life Community Church, Haw Lane, YEADON, Leeds, WEST YORKSHIRE, LS19 7XQ
Get directions to New Life Community Church, Yeadon

There is disabled access and provision at New Life Community Church, Yeadon.
Latest events from New Life Community Church, Yeadon

Denomination: Other

0113 250 6840

Website

Contact: Mrs C Comrie

Facebook