Study Theology - LSoT Nightschool Starts September 19th
View all news
Posted on: 25th August 2022
LSoT Nightschool Online - Study Theology and Go Deep in the Bible
On September 19th we are launching our next Nightschool course. You can access healthy theology, skills to read the Bible and even NT Greek classes across our three year groups.
Never Studied Theology? - Sign up for Year 1 and discover more about topics such as the Doctrine of the Church and the Trinity, sessions on God the Father, the Holy Spirit and Jesus, New and Old Testament Surveys, an overview of Church History, and deeper dives on topics such as God's Sovereignty and Human Freedom.
Want To Continue Your Studies? - Sign up for Year 2 and complete your studies with LSoT. You will look at topics such as Doctrine of Humanity, Sin and Salvation, Ethical Theology, Missiology, Eschatology and Women in Ministry.
Want To Go Even Deeper? Sign for up Year 3 and learn the foundations of New Testament Greek and explore key biblical topics such as the Nature of Hell, New Testament Church Governance, Human Sexuality, Public Theology, the New Testament and Non-violence and more. This is available to those who have completed the first two years of study with LSoT or who carry significant ministry responsibility in their local church.
Click here for our Nightschool flyer for more information.
Who are we?
Leeds School of Theology is an informal school offering theological education which brings academic theology and missional practice together. The Leeds School of Theology is open to all and is an exciting opportunity for anyone wanting to gain a greater knowledge of God, Scripture and theology. Our courses will equip, empower and inspire you to think theologically and to read, study and apply God's Word in a deeper and life transforming way.
What is the Nightschool?
Our Nightschool Online offers remote theological training spread over up to three years. This course covers 'Foundations in Christian Theology' in Years One and Two and 'Advanced New Testament Studies' in Year Three. The course was designed to fit together as a whole but students only sign up for one year at a time, meaning you can take a break if you need to.
How are the Sessions Delivered?
The course is delivered over 20 Monday evenings from September to July meaning it is perfectly suited to fit into the busyness of life. All the sessions are delivered live-stream via Zoom which means all you need to access the course is a device and an internet connection! It follows the academic calendar with breaks for Half Terms, Christmas and Easter. All sessions are recorded, so if you miss one, don't worry you can catch up. Each session begins at 7:00pm with a time of prayer or worship and finishes at 9:30pm. The sessions are structured around a mix of teaching, Q&A, small group discussion and practising the various theological and hermeneutical tools you will learn.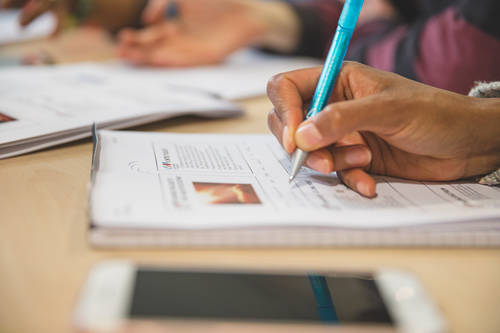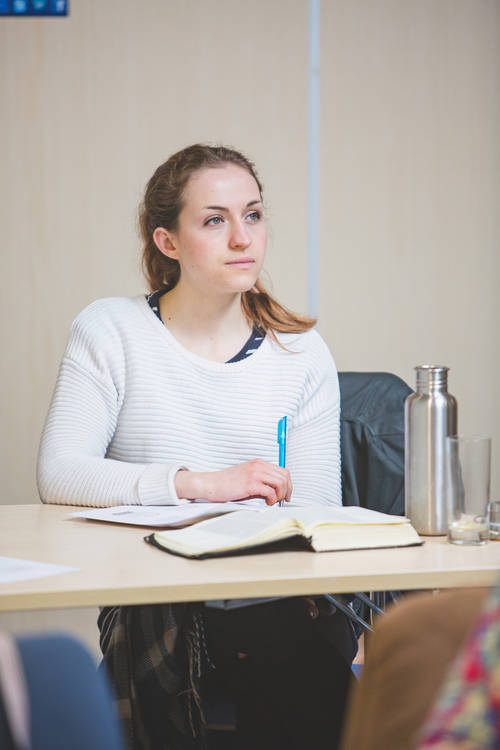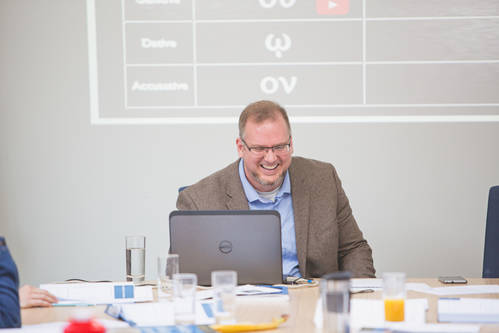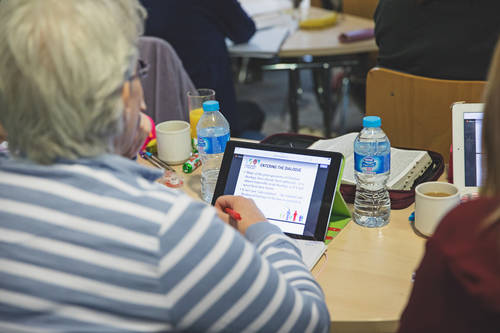 News website

Website

Facebook

Twitter

David Horsfall

News category: General