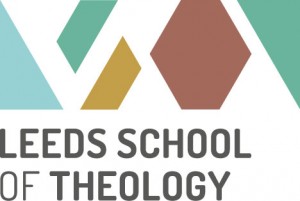 The Leeds School of Theology is open to all and is an exciting opportunity for anyone wanting to gain a greater knowledge of God, Scripture and theology. The course aims to equip, empower and inspire students to think theologically and to read, study and apply God's Word in a deeper and life transforming way. It is accessible to everyone; simple enough to be grasped, yet deep enough to be challenging. Students are encouraged to ask questions, challenge assumptions and think for themselves. It provides a safe and nurturing environment in which students can have their thinking stretched, grapple with issues and grow in their faith.

What does the course teach?
The School is taught over three years.
The first year is 'Introduction to Christian Theology' and includes topics such as Ecclesiology (the Church), Christology (Jesus), the Old and New Testaments, Church History and Pneumatology (the Holy Spirit) .

Year two is called 'Growing in Christian Theology'. This year looks at topics like Ethics, Soteriology (Salvation), Eschatology (the End Times), Worship and Sacraments and Apologetics.

Year three is called 'Advanced New Testament Studies'. This gives students the opportunity to learn New Testament Greek to read the NT in it's original language. There are also half day seminars looking at key New Testament topics such as Church Leadership, Baptism and Communion.

When does it run?
The course runs over two or three years, with ten Saturday sessions each year. Sessions are monthly except for August and December when there are no sessions. Each session begins at 9am with breakfast and worship and ends at 4:30pm.

How much does it cost?
The cost of the course is £360 per year, which includes all teaching, digital resources, access to our online discussion forum, breakfast, tea and coffee. If students would like a printed course pack, including all the handouts and resources, this cost an additional £30 per year, and can be selected during online registration.

Some local churches are able to subsidise the cost of the Leeds School of Theology for their students. If your church has not advertised a subsidy, please contact your church leaders to enquire about this possibility.

Address
St George's Centre, 60 Great George Street, Leeds, West Yorkshire, LS1 3DL
Get directions to Leeds School of Theology

There is disabled access and provision at Leeds School of Theology.
Latest news from Leeds School of Theology
Sign Up for Leeds School of Theology 2019!

Go deeper with God and deeper in Scripture next year.

New Student Intake for Leeds School of Theology 2019!

Leeds School of Theology 2019 - 'Healthy Theology Empowering You to Bring Change to the World'

Category: Training

Website

Contact: Dave Horsfall

Facebook

Twitter
Churches linked to Leeds School of Theology

Mosaic Church

St George's Church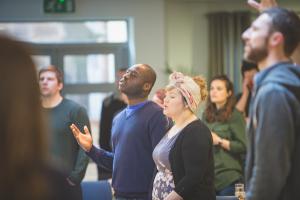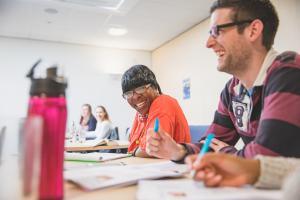 Good to know what is going on in the wider church in Leeds