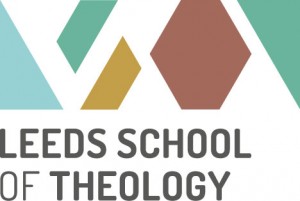 The Leeds School of Theology is open to all and is an exciting opportunity for anyone wanting to gain a greater knowledge of God, Scripture and theology. Our courses aim to equip, empower and inspire students to think theologically and to read, study and apply God's Word in a deeper and life transforming way. They are accessible to everyone; simple enough to be grasped, yet deep enough to be challenging. Students are encouraged to ask questions, challenge assumptions and think for themselves. LSoT provides a safe and nurturing environment in which students can have their thinking stretched, grapple with issues and grow in their faith.

What courses does LSoT offer?
LSoT provides theological education through five different courses.
1) Our Dayschool offers theological training spread over three years. This course covers 'Foundations in Christian Theology' in Years One and Two and 'Advanced New Testament Studies' in Year Three. This course runs from January to November and is spread over ten Saturday sessions, one a month with a break in August and December.

2) Our Nightschool offers the same curriculum as the Dayschool but delivered over 20 Monday evening sessions running from September to July. It follows the academic calendar with breaks for Half Terms, Christmas and Easter.

3) Our Advanced Leadership course equips leaders to minister in their contexts fruitfully and for the long haul. This course runs over ten evening sessions with a mixture of face-to-face and on-line sessions. Students need to apply to join this course.

4) Mission, Theology and Ministry for the Margins - Leeds School of Theology are pleased to partner with Lighthouse West Yorkshire in facilitating a dynamic learning community which will serve Christians already working alongside the marginalised or have a heart to pioneer in this area. The course is delivered over ten Monday evening sessions from September to June. It includes passionate teaching which fuses together Biblical studies, theological reflection, interviews with people with lived experience, cultural analysis, historical case studies and cutting edge research on addiction and trauma to inspire and equip the church to engage with those on the margins in a way that looks and loves like Jesus.

5) Justice, Peace and Reconciliation Course - exploring and equipping the church to engage the contemporary world in justice, peacemaking and reconciliation. Through a mixture of live lectures, discussion groups and assigned homework, this introductory course will particularly focus on a Christlike and prophetic response to the interrelated issues of climate breakdown, violence and conflict and racial injustice. This course will be a partnership between Leeds School of Theology and Lighthouse West Yorkshire following the success of the Mission, Theology & Ministry for the Margins course.

Address
Mabgate Mills, Mill 5 Ground Floor, Mabgate , Leeds, West Yorkshire, LS9 7DZ
Get directions to Leeds School of Theology

There is disabled access and provision at Leeds School of Theology.
Latest news from Leeds School of Theology
Mission, Theology and Ministry for the Margins

Posted on: 26th May 2022

Be equipped to serve with deep theology and relevant skills

LSoT Nightschool Online Theology Course

Posted on: 26th May 2022

Ignite your hunger for God by studying theology and exploring the bible this Autumn.

Study Theology - LSoT Nightschool Starts September 19th

Posted on: 25th August 2022

Get more out of the bible and know God more deeply.

Category: Training

Website

Contact: Dave Horsfall

Facebook

Twitter
Churches linked to Leeds School of Theology

Mosaic Church

St George's Church