Pray In May for the work of Mary's Meals
View all news
Posted on: 26th April 2021
Since our humble beginnings, Mary's Meals, named after Mary the Mother of Jesus, has been built on a foundation of prayer and the many little acts of love from those who support us.

This May, we invite you to join us in prayer to celebrate the wonderful work of Mary's Meals and give thanks that we are now reaching more than 1.8 million children with a nutritious meal in 19 countries every school day. We also pray for God's continued blessing on our beautiful mission, that through His providence it will always flourish, enabling us to reach more hungry children.
You could offer your prayerful support in different ways such as including a prayer for Mary's Meals during your worship services or by asking your church prayer group to organise a time of prayer for Mary's Meals.
You will find inspirational resources for our Pray In May campaign, including our prayer card, on our website or do get in touch if you would like to arrange a talk for your church about our work.
Thank you for remembering Mary's Meals in your prayers and God bless you all.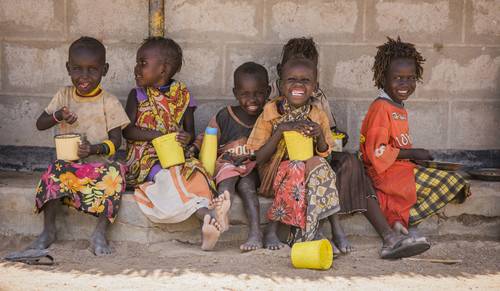 News website

0800 698 1212

Website

Facebook

Twitter

Fran Lawson

News category: International