Modern Slavery Event Highlights Hidden Exploitation
View all news
Posted on: 12th October 2023
How victims of modern slavery are secretly exploited in our communities was the subject of a recent event, hosted by Wellsprings Together at Bradford's Fountains Church.
A workshop session helped attendees consider how to spot the signs of slavery from various case studies and there was powerful video testimony from a trafficked victim.
Churches and social action projects such as Foodbanks, Warm Welcome spaces, and Places of Welcome are urged to increase their awareness of modern slavery, to spot the signs, and to report suspicions in order to help rescue people trapped in exploitation.
Anti-Slavery Week – October 16 - 22
A free church service resource is available from The Clewer Initiative focusing on modern slavery for Anti-Slavery Week. Wellsprings Together is encouraging parishes across the Diocese to increase their awareness of modern slavery, often hidden but present in almost every community.
For further information and resources contact Peter Smith, Diocesan Co-ordinator at Wellsprings Together.
The full article with pictures can be found here.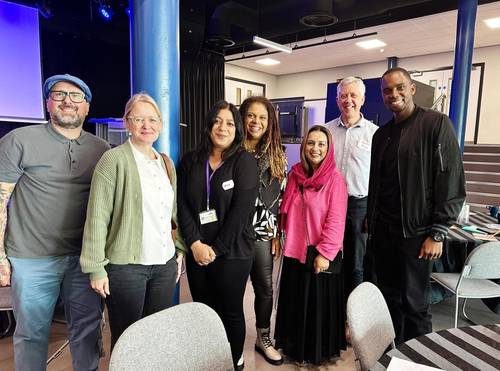 News website

0113 353 0294

Website

Facebook

Twitter

Network Leeds

News category: Social action, Resource promotion