Posted on: 21st October 2021
On a chilly October evening 40 people gathered at St. Lukes Church, Holbeck to celebrate the 18th birthday of Leeds Space Network.
There is some dispute over exactly how old SPACE is - some groups definitely started before 2003 - but in our current form as a network of groups under the banner Leeds Space Network, 2003 seems to be the agreed year that we started.
There was a lot of chatting and reminiscing, old photos were poured over and pizza was enjoyed, made by our talented pizza cooks from the Beeston group who have been learning about all stages of pizza making at their SPACE pizza club. We heard from Andy Atkinson and Sharon Tredgett about the beginning of the SPACE journey, Mark Hodgkinson told us a bit about where SPACE is currently and Izaak shared what being part of SPACE has meant to him, both as a member in his teenage years and now as a leader. Claire then brought us right up to date with some thoughts about where SPACE might go in the future and Annie thanked all our current and past volunteers.
We finished by cutting our birthday cake, made by the very gifted Naomi, a member at Beeston.
Leeds Space is an LCCT Project. If you'd like to find out more about LCCT, please visit here.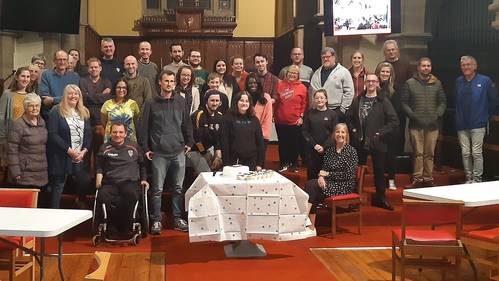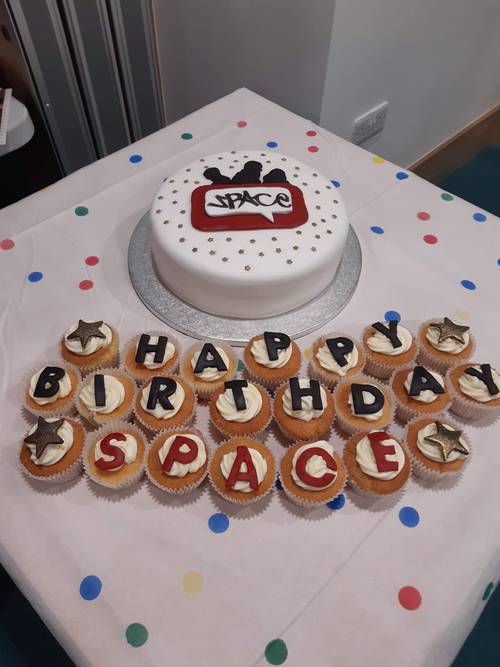 News website

07904004362

Website

Facebook

Twitter

Claire Probert

News category: General