Posted on: 22nd October 2020
Although we kept as much contact as possible during the Spring and Summer it's not the same as meeting face to face. So after the long break from face to face meetings caused by Covid-19, SPACE groups in both Halton Moor and Beeston have started meeting again. Both groups are following guidelines laid down by the National Youth Agency to ensure we are Covid-Safe.
Halton Moor SPACE have met at their usual meeting place and have played games outside as well as spending time chatting about how the youngsters are finding things in the current situation. We are delighted that our venue has made us very welcome again.
Beeston SPACE are using a variety of venues across the LS11 area to enable them to see as many young people as possible within the guidelines of no more than 15 young people at any one session.
Leaders have said how good it is to see the young people again - "I've been praying for the young people during lockdown but it's great to see them face to face and catch up with where they are"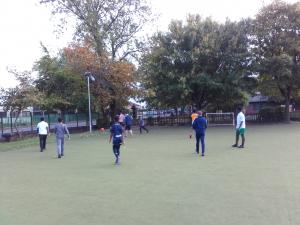 07904004362

Website

Facebook

Twitter

Network Leeds

News category: Youth, General