In2Out in Christmas Challenge
View all news
Posted on: 10th November 2022
Beginning on 29th November (noon), In2Out has one week until 6th December (noon) to raise online donations to reach the target of £15,000. All funds raised through their campaign - After doing time, help our young people do life - will go towards providing vital mentoring support to young people leaving prison and returning to their communities.
Donations made to In2Out via their online campaign will be generously doubled through Big Give matching funds for as long as they are available. The Christmas Challenge, run by the Big Give, is the UK's biggest match funding campaign. For seven days, it offers supporters of participating charities the opportunity to have their donations doubled. In2Out is delighted to have been selected to take part.
Based at HMYOI Wetherby, In2Out offers mentoring support which can make all the difference to success 'on the out' for young people leaving prison. Working with young people aged 15-21 years old, mentors offer practical support, and help with employment or training opportunities. Participants work on problem solving skills, self image and confidence. With a mentor by their side, young people start to envisage and shape a different way of living and find hope for the future, making a real difference in their lives and outlook.
Donate from 29 November - 6 December at tinyurl.com/5h85e6vz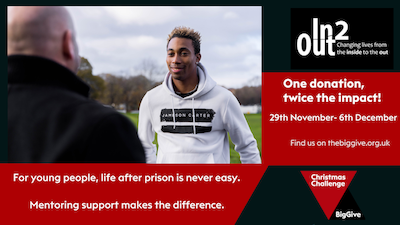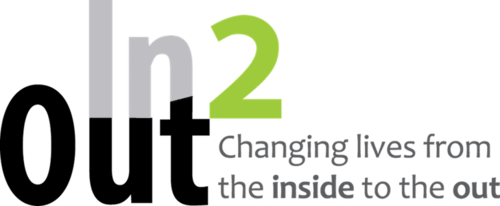 News website

01937 544480

Website

Facebook

Twitter

Mark Screeton

News category: General