Impact of Warm/ Welcoming Spaces
View all news
Posted on: 20th July 2023
The Impact of Warm Welcome Spaces across the Diocese of Leeds
Over the latter part of 2022, many people in the UK (Wellsprings included) were extremely concerned about the cost of living crisis, and the corresponding response from churches, other faith groups and community organisations was remarkable.
Many groups chose to offer their venues as 'Warm Welcome Spaces' over the winter period as part of a national network of over 4,200 venues under the Warm Welcome banner – over 500 opened in the Diocese of Leeds area alone. The initiative has been well supported by 40 national partner organisations including the Church Urban Fund, who also promote Places of Welcome as a similar but distinct offer.
The Warm Welcome Impact Evaluation report was issued in May 2023, following the completion of a representative sample survey in February and March. It makes interesting reading!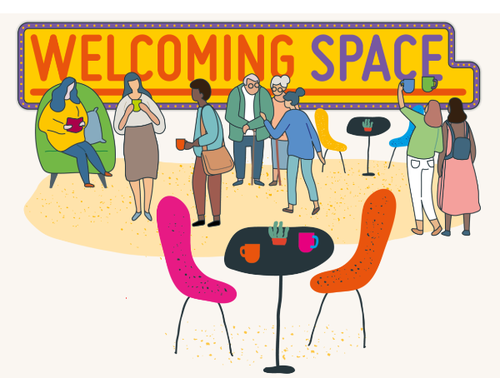 News website

0113 353 0294

Website

Facebook

Twitter

Network Leeds

News category: Social action, Resource promotion