Posted on: 13th October 2022
This year, Anti-Slavery Day 2022 is on 18th October and Wellsprings Together are promoting 'Make It Slavery Free' across the Diocese of Leeds in association with The Clewer Initiative.
The idea behind the campaign is for parishes and individuals to take a pledge to take three actions to make their community slavery-free. This can be as simple as downloading the Safe Car Wash App or increasing awareness of modern slavery in your church, or it may involve running a social action project to prevent children from becoming involved with county lines.
Read more and download a resource pack here.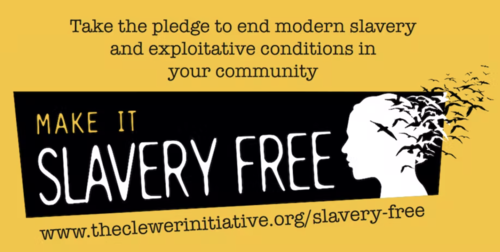 0113 353 0294

Website

Facebook

Twitter

Network Leeds

News category: Social action