Thursday, 22nd March: 7:00pm - 9:00pm

Left Bank Leeds, Cardigan Road, Leeds, W Yorks, LS6 1LJ
Faith in Art is a series of conversations with artists, exploring how life and their faith have an impact on the creative process. It has been set up as a response to last year's Gather Leeds event in an attempt to bring together Christians working in the creative industries, but is open to all to attend.
Join us for a chat with the visual artist, Phill Hopkins as he shows us examples of his work and gives us some insight into his life and creative process. He'll be joined by exhibition curator, Si Smith and Left Bank Leeds trustee, Simon Hall, who will lead the conversation, in an insightful and thought-provoking interview about the intertwining aspects of art and faith.
Phill Hopkins works with materials discarded and found. He digs into surfaces, drips and daubs and obscures; dignifying, redeeming and resurrecting abandoned and everyday things. He's continually re-creating and has many stories and experiences to share. His exhibition, 'X' is currently on display in our Porch Gallery, bringing together drawings, paintings, photographs, prints, constructions and collages from the past ten years, in a prolific outpouring of engaging and thought-provoking art.
This is an informal event and questions are very welcome.
All event donations will support the development of Left Bank Leeds. Left Bank Leeds Charitable Trust, charity no. 1146734.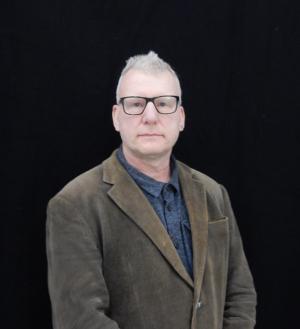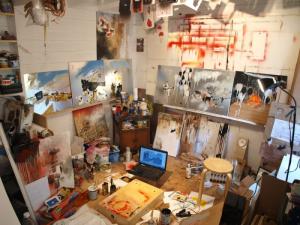 Event website

07783367573

Website

Facebook

Twitter

Posted by: Simon Hall

Event category: Arts