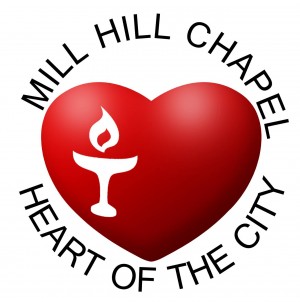 Mill Hill Chapel is a progressive, inclusive community which seeks to approach the sacred in participation and worship.

Nourished by the deep springs of Judeo-Christian tradition, we value other religious and spiritual traditions as well as scientific and secular sources.

Service times
Sunday: 10:45am-11:45am
Wednesday: 1:15pm-1:45pm
Thursday: 6:15pm-6:45pm

Address
Mill Hill Chapel, City Square, Leeds, West Yorkshire, LS1 5EB
Get directions to Mill Hill Chapel

There is disabled access and provision at Mill Hill Chapel.
Latest events from Mill Hill Chapel
23
AprLight Of Rememberance

Candle-lit Inter-Faiith vigil walk to remember all those lost during the Covid-19 Pandemic.

22
JulMill Hill Chapel Summer Market

Mill Hill Chapel's first Summer Market, showcasing 20 local independents and creators.

Category: General

Denomination: Other

01132433845

Website

Contact: Rev'd Jo James

Facebook

Twitter
Projects linked to Mill Hill Chapel

Interfaith Vegan Alliance