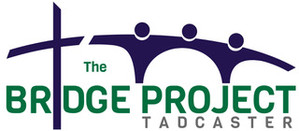 We work from the heart of Tadcaster, North Yorkshire to improve the lives of families and young people so that they feel valued and accepted, empowering them to live up to their potential. We are motivated by our Christian faith but all our groups whether faith-based or not, are open to people from all faith backgrounds.

We aim to create time and space for people to grow and develop; to support people as they explore faith in a meaningful context; and to increase self-worth and aspirations.. To achieve our aims, we provide a wide variety of children's, youth and family activities including work in local primary and secondary schools. Our regular activities include a youth drop-in, an accredited youth volunteering scheme, an after school club, self-esteem courses and parent and toddler groups and various faith based groups such as "Pizza and Prayer" for young people. Recently we have started a tea and cake club for over 50's to reduce isolation.

Address
The Barn, St Joseph's Stret , Tadcaster, North Yorkshire, LS24 9HA
Get directions to The Bridge Project, Tadcaster

There is disabled access and provision at The Bridge Project, Tadcaster.

Category: Youth

07530066440

Website

Contact: Kate Ellarby

Facebook