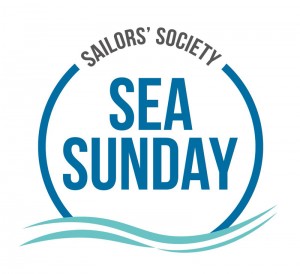 Founded almost 200 years ago in 1818, Sailors' Society is a Christian charity supporting and caring for an often forgotten group of people. Present at many of the key ports around the world, our chaplains and volunteers assist hundreds of thousands of seafarers each year; extending a hand of friendship, hospitality and pastoral care to all we meet regardless of rank or circumstance.

As part of our mission, we provide a wide spectrum of support services – chaplaincy, spiritual guidance and counsel, provision of welfare support to seafarers and their families, assistance with continuing maritime education and, in dire need, financial help.

FREE Sea Sunday resources for churches are now available from www.seasundayhero.org including activities for children & young people and a sermon preached by Hugh Osgood, Moderator of the Free church and founder of CiC International. Sea Sunday is an opportunity for your church community to pray for seafarers and to highlight Sailors' Society ministry amongst this often forgotten people group. The website allows you to download resources instantly or to request a pack in the post. Sea Sunday is marked annually on the second Sunday of July (this year it's the 9th July) but Sea Sunday services can be held anytime of the year! The pack gives resources for a simple slot in your service or the whole service. Speakers are available too. For more details contact Chris Tuck (ctuck@sailors-society.org).

"Transforming seafarers' lives at home, in port and at sea."

Address
Seafarer House, 74 St Annes Road, Southampton, Hampshire, SO19 9FF
Get directions to Sailors' Society

Category: Social action

023 8051 5953

Website

Facebook

Twitter
Churches linked to Sailors' Society

Leeds Cathedral