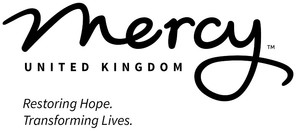 Mercy UK wants to see the fulfilment of Isaiah 61 to "bind up the broken-hearted, set the captives free, release prisoners from darkness… and comfort those who mourn in Zion". We exist to serve the Church with effective discipleship resources, pastoral support services and a residential home (for women) with life controlling issues. We want to see every Christian able to navigate their life from a place of freedom, wholeness and understanding using the biblical tools made available by our Heavenly Father.

Address
Mercy UK, Cragg Royd, Lowertown , Oxenhope , West Yorkshire , BD22 9JE

There is disabled access and provision at Mercy UK.

Category: Prayer

01535642042

Website

Contact: Mercy UK

Facebook

Twitter