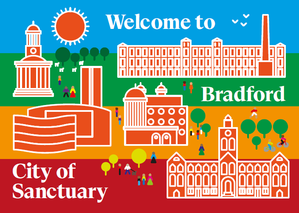 Bradford City of Sanctuary exists to generate an environment of safety and hospitality in the City. We identify gaps in support, connect people to places, promote and host events as well as advocate and educate for a fair, equal and diverse society.

Address
BD7 1QX
Get directions to Bradford City Of Sanctuary

There is no disabled access and provision at Bradford City Of Sanctuary.

Category: International

07505 053149

Website

Contact: Will Sutcliffe