Posted on: 27th April 2021
 What now?  The weeks after Easter can seem like an anti-climax: a bit like the weeks after Christmas.  All that preparation, all that looking forward: now it's done and gone. 
For all of us, finally moving out of Lockdown, we might ask the same question.  What now?  
During the worst of the pandemic, one of the lads at the Crypt said to me, "What I can't stand is not knowing what's going to happen."  I asked him if he used to know. 
The truth is, we never know what will happen to us in a single hour.  Yet we pretend that we do.  We fill up our diaries as though it were all a certainty.  But there is an old Jewish saying: "If you want to make God laugh, tell him your plans."  
At Easter, we decorated our homes and churches with flowers.  They looked beautiful, but they were already dead.  Life is always and only about growing, changing.  And that hurts.  We want to stay safe; though in the end we never can.  But the Risen Lord comes to us, from the other side of this little life, and says to us Peace.  Peace from all the storm, Peace from all that you fear, Peace from all your sorrow.  
He says to us now, whatever the future may bring, "Fear not, little flock, for I have redeemed you."  May that Peace and Hope bless our growth, our change, our new life; rooted deep in him, growing in his love.
Written by Roger Quick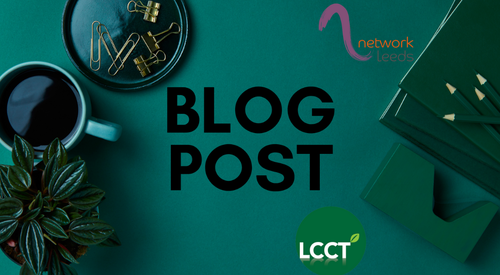 01132459061

Website

Facebook

Twitter

Network Leeds

News category: General