VOCES8 hold 'Big Afternoon Sing' and concert
View all news
Posted on: 17th November 2022
Alexander Berry, our Director of Music, said of the day:
"VOCES8 led a very engaging Big Afternoon Sing workshop with three Bradford primary schools. We all especially enjoyed the silly warm-ups at the beginning, and it was wonderful to watch the children's reactions when they heard the group sing beautiful polyphony. The children ended the session with a performance of the songs they'd worked on together...."
You can read more on the Bradford Cathedral website.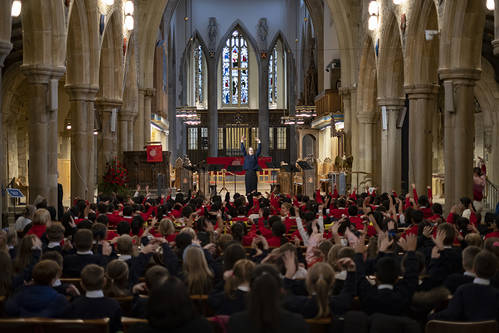 News website

01274777720

Website

Facebook

Twitter

Philip Lickley

News category: General