Turn The Tide: Research Findings
View all news
Posted on: 24th October 2023
In 2022, Restored participated in a research project led by the University of Chester, into responses to domestic abuse in a Christian faith community. We're pleased to be able to release the key findings of the report in this PDF.
The findings highlight why engaging churches on domestic abuse is essential.
For more information and to access the resource, please visit this website.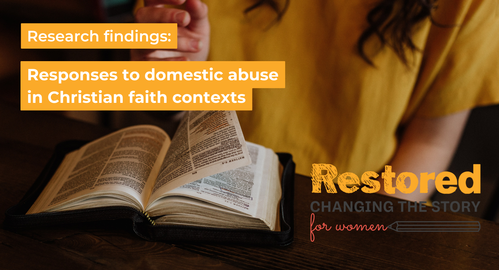 News website

Network Leeds

News category: none