Study Theology in the Comfort of your Home
View all news
Posted on: 19th June 2023
Why Study Theology?
If you love God and want to walk more closely with him in your life and if you want to understand the bible more deeply then studying theology is a great way to invest in yourself. Theology should always make a real difference to your discipleship journey and how you live for God. It should be practical as well as inspiring. At LSoT our vision is to equip you with healthy theology that empowers you to bring change to the world.
What is the Nightschool?
Our Nighstchool Online offers you theological training spread over up to three years which can engage with from the comfort of your own home. This course covers 'Foundations in Christian Theology' in Years One and Two whilst our Year Three course offers you the chance to learn a Biblical Language along with a series of seminars on Topics relating to Christian life and theology. You can look at the topcis we cover here. The course was designed to fit together as a whole but students only sign up for one year at a time, meaning you can take a break if you need to.
How is the Course Delivered?
The course is delivered over 20 Monday evenings from September to July meaning it is perfectly suited to fit into the busyness of life. All the sessions are delivered live-stream via Zoom which means all you need to access the course is a device and an internet connection! It follows the academic calendar with breaks for Half Terms, Christmas and Easter. Outside of the sessions you will also have the opportunity to meet with tutors, via Zoom, for tutorial time to discuss and process what you are learning. This means the course is accessible to anyone who can commit to participating in these live-streamed Zoom sessions. Being at every session is a priority for our students as this is the best way to engage with the course. However, if you cannot make a session, they are all recorded so that you can catch up.
How much does it Cost?
A value we hold dear at Leeds School of Theology is that our courses should be affordable and accessible so that our students have the opportunity to invest in themselves theologically. For 2023 we have dropped the cost of course fees for the Nightschool by 35%! We recognise the cost of living has increased and we are taking a step of faith to do what we can to keep our courses affordable. Our early bird price for 2023-24 is £280 if you sign up before the 31st August.
This includes all the teaching, electronic resources and access to the online discussion forum. There is the opportunity to pay in instalments for the course and if finances would prevent you from signing up please get in touch and we can discuss the option of a bursary. Some local churches are able to subsidise the cost of the Leeds School of Theology for their students. If your church has not advertised a subsidy, please contact your church leaders to enquire about this possibility.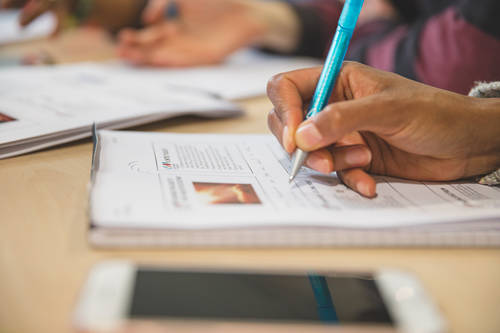 News website

David Horsfall

News category: General