St Hild College launches its Short Course in Church Planting
View all news
Posted on: 2nd December 2021
Following the success of its first two short courses in Biblical Languages St Hild College is delighted to announce the launch of its third – Introduction to Church Planting – starting on 6 January 2022.
This five-week course, with fees starting from just £99, is taught by Christian Selvaratnam, Director of the St Hild Centre for Church Planting. It will be delivered online as part St Hild's Digital Thursday offer, giving students from across the UK and beyond the opportunity to participate.
Past or present involvement in church planting is not a requirement for this course.
If you are interested in finding out more all details are on St Hild's website; or, if you have queries or to reserve your place, please email.
Two further short courses have been planned for 2022 – Introduction to Spirituality & Discipleship will start in February 2022, followed by Introduction to Christian Doctrine in April 2022. More details on both coming soon.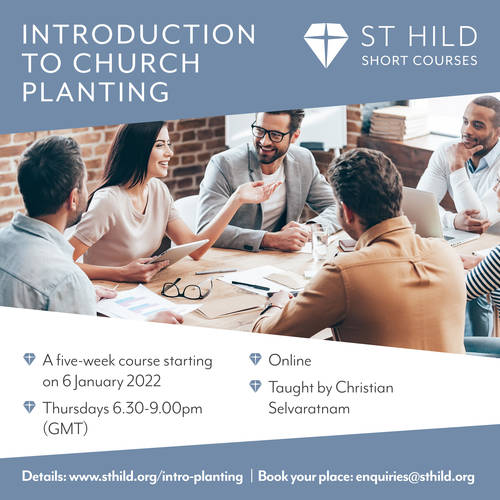 News website

Gill Nichol

News category: Training