St Hild College launches Digital Thursdays
View all news
Posted on: 31st August 2021
Starting on Thursday 16 September St Hild will be offering a fully digital Foundation – allowing students from anywhere in the UK and beyond to access high quality theological education while enjoying all the flexibility online learning gives.
Modules will include New Testament, Church Planting and Spirituality & Discipleship.
Students may choose the way in which they study: opting to participate in the structure and formal assessment of Durham University (Common Awards); a programme of internal St Hild assessment or learning for interest with no formal assessment (audit). Students opting for one of the Durham University validated programmes will receive 60 undergraduate credits for the Foundation Award.
All modules are led by our St Hild teaching team, bringing the high-quality St Hild has become known for to these fully digital awards.
Both awards can serve as stepping stones to a fully accredited BA or MA, with study in subsequent years being a combination of online and face-to-face.
For more information, please book a conversation with one of the staff team.
Watch our short film and hear our Vice-Principal Janet Williams talk more about the benefits of digital learning.
See here for our fees.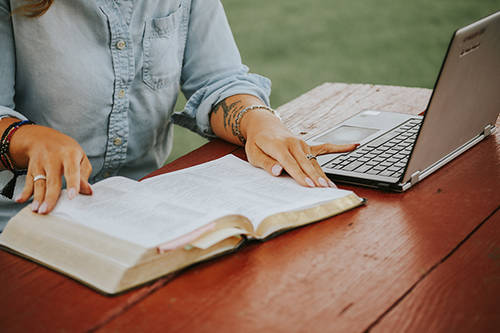 News website

Gill Nichol

News category: none