St George's Crypt Subsidiary Looks At Developing More Housing
View all news
Posted on: 3rd August 2022
Following the success of St. George's Crypt's award-winning housing projects in New Wortley and Hyde Park, FutureProof is working again with Leeds City Council, local councillors, residents' groups, associations and partners across the city. Their aim is to provide high quality supported housing pathways that fit with the city's accommodation strategy.
The board has identified a potential site in Beeston, Leeds, and is putting in a pre-app to Leeds City Council to look at the potential of development. The site, a light industrial space at the side of a residential area, could potentially benefit from such an investment.
Working with a board of respected and highly experienced professionals from across the property sector, with specific expertise in the legal, financial, and governance aspects of housing provision, FutureProof is well-placed to deliver such projects. Alongside this expertise, the rest of the board is made up of people with expertise in delivering high-quality supported housing for people who are vulnerably housed or may have experienced levels of homelessness.
Chris Fields, CEO of St. George's Crypt and board member of FutureProof, said: 'As the cost-of-living crisis threatens ever more people in rented accommodation and makes it harder for people to make ends meet, the vision to provide high quality, energy efficient, supported housing to develop people's life skills, build self-confidence and self-esteem and work with people towards living fully independently, is more and more important. At our other sites, we are working with single parents who have had to move out for reasons beyond their control, families in need of suitable and secure supported accommodation, and individuals who need varying levels of support. We have been able to provide all these and more with an exceptional level of 24/7 support and have seen a good number move on into their own, independent, tenancies.'
You can read more about the work that St George's Crypt do here.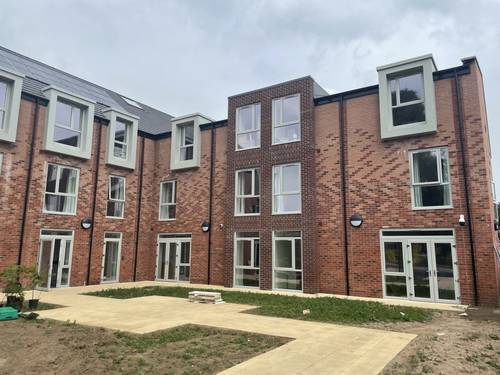 01132459061

Website

Facebook

Twitter

Network Leeds

News category: Social action