St Gemma's Light Up A Life Service
View all news
Posted on: 21st November 2023
We are holding our St Gemma's Hospice Light up a Life remembrance services again this year. Everyone is welcome to join us in remembering their loved ones with us this Christmas.
Thousands of lights will shine upon the beautiful fir trees at the Hospice, each representing someone special in our lives. Every donation to the appeal makes sure we can continue to help the thousands of families that need our support each year.
At both of our services, we take a moment to reflect, sing and listen to poems and turn on the lights of our Christmas Trees. We have two services; one at the Hospice and one at Immaculate Heart of Mary Church in Moortown, both services are open to anyone who would like to join us.
St Gemma's Hospice 10th December open from 3pm with a service at 4pm
Immaculate Heart of Mary 14th December at 6pm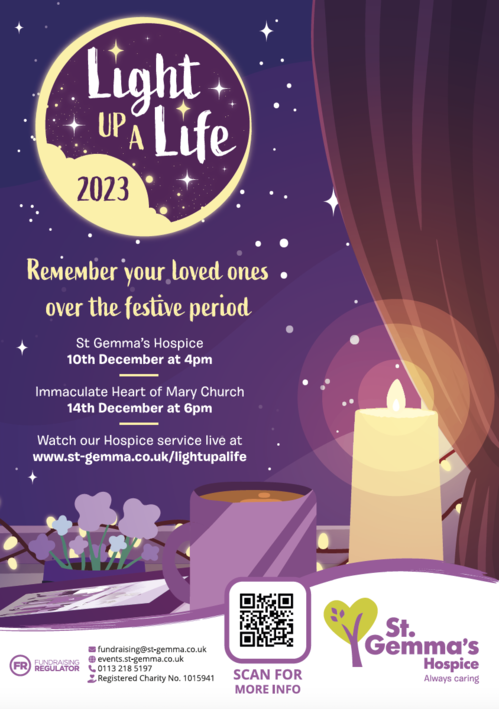 News website

Network Leeds

News category: General