Spiritual Conversations Course
View all news
Posted on: 8th June 2023
LOCATION Online via Zoom
DATES 26 June & 3 July (7-9pm)
TYPE OF COURSE Introductory - level 1
LEADER Mandy Aspland
Course details
This course serves as a taster course for anyone interested in the Lay Pastoral Worker pathway and anyone interested in the Spiritual Direction Training course.
In the level 1 Pastoral Conversations course , we explore how to move from a social conversation with a friend into a pastoral conversation with someone in need. In this Spiritual Conversations course, we continue to develop the the idea of moving from one kind of conversation to another, by reflecting on ways to recognise where God is at work in a situation, and open up a space for the person to share how their faith relates to their life circumstances. In other words, how to move from a pastoral conversation into a spiritual conversation.
Course content is delivered over two sessions:
Session 1

How do we listen to God today?

Three-way 'holy' listening (to God, others, & ourselves)

Session 2

Challenging topics

Spiritual needs
There will be an opportunity to reflect on your own experience of receiving spiritually supportive conversation, a 'fishbowl' example to listen in to someone being supportive (following a bereavement), and some time spent looking at how Jesus responded to different spiritual needs.
To find out more, or to book your place, click here.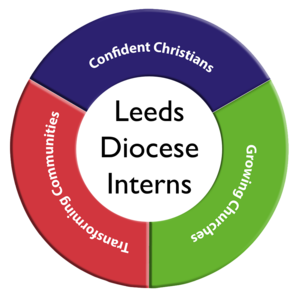 News website

Network Leeds

News category: none