Posted on: 5th January 2022
Resolve is designed to be run in the New Year, Resolve aims to help create positive, lasting change. Each week delegates explore what the experts have to say, talk to other delegates about what they think and engage in a variety of practical exercises to help them accomplish their goals. The four sessions cover the topics of: looking after your body, strengthening your mind, inspiring your soul and deepening your relationships.
We're 5 days into 2022, and we're wondering how the New Year Resolutions are going?! If you need a bit of help, or need some simple, easy ways to keep on an even keel, then the Resolve Course is just for you.
St Johns Wortley and Farnley are running a course which starts Wednesday 5th January via zoom. For more details and the zoom link contact here.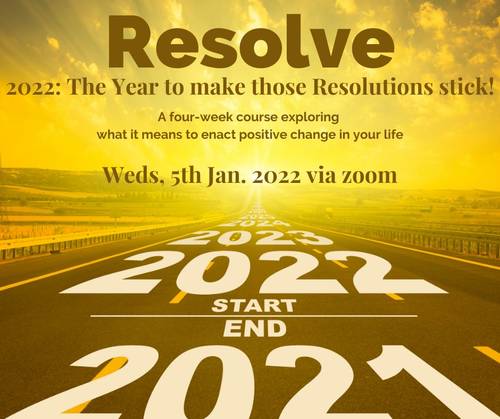 News website

Network Leeds

News category: Resource promotion