Overlooked: The people of Leeds as you've never seen them
View all news
Posted on: 26th April 2023
Overlooked brings together the voices of people whose stories have been largely disregarded and invites visitors to embark on a fascinating and thought-provoking exploration of the city with inclusivity, diversity, and accessibility at its core.
Visitors will have the opportunity to explore lives of individuals including David Oluwale and Angela Morley, and are encouraged to consider how we record people's stories to build a more accurate picture of the past.
Touching on themes of trauma, resilience, discrimination and unity, 'Overlooked' seeks to amplify these voice and highlight the rich diversity of people in Leeds. It also provides a platform for others to see themselves in the stories being told.
The exhibition has been conceived, researched, written by The Preservative Party, a group of volunteers aged 14-24, who have worked collaboratively with community groups to tell their own stories.
Overlooked includes sensitive information and objects which some people may find triggering or upsetting. On entering the exhibition visitors will be advised of where these particular areas are situated. The exhibition also has a space which provides a place to take a break, consider the topics and stories on display, and provide thoughts and feedback.
Click the wesbite link below to find out more.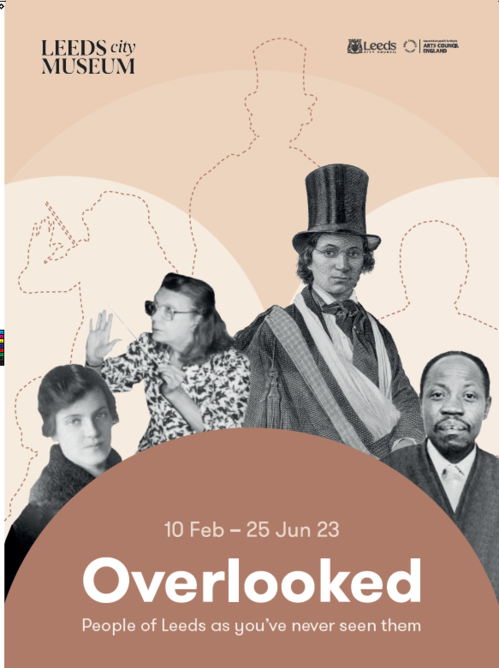 News website

Network Leeds

News category: Arts