Mental Health First Aider Training
View all news
Posted on: 7th March 2023
Two-day mental health first aider training, plus introductory half-day cultural competence module.
Do you work or volunteer for a small third-sector organisation, or are you a care worker/ carer in West Yorkshire? Then you are eligible for this free training.
When?
Thursday 23rd March 12:30pm - 4:30pm for the cultural competence session, followed by two days:
Thursday 30th and Friday 31st March 9am - 4:30pm
You must be available for all of the sessions.
Where?
Woodhouse Community Centre, 197 Woodhouse Street, Leeds, LS6 2NY
To find out more or to book a place, please contact Karen Marshall:
07711080223
workinclusionkm@gmail.com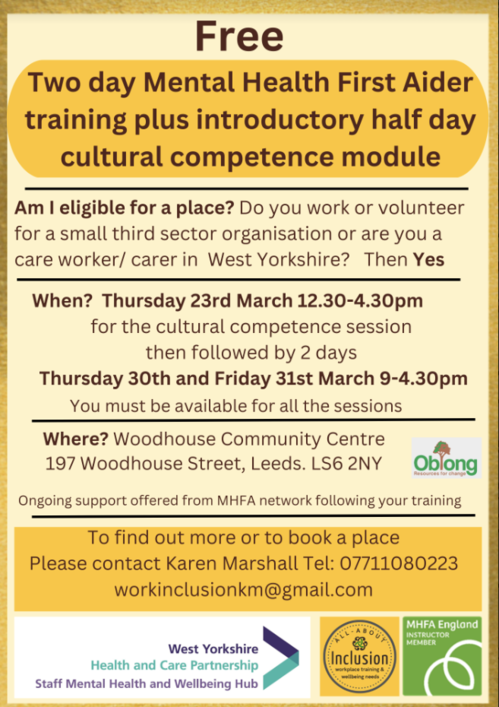 Network Leeds

News category: Training