Lord Mayor and Bishop of Kirkstall to Lead Multi-Faith Remembrance Service in Leeds
View all news
Posted on: 27th October 2022
The Lord Mayor of Leeds, Councillor Asghar Khan, will lead the tributes to service men and women who have lost their lives in times of conflict on Remembrance Sunday.
Held on Sunday 14 November, the people of Leeds are once again invited to join the Lords Mayor as he lays a wreath at the war memorial on Victoria Gardens on behalf of the people of Leeds.
A procession will leave Leeds Civic Hall and head to Victoria Gardens at 10:50am where a number of wreaths will be laid.
This procession will as tradition, follow ex-service men and women plus members of ex-service organisations and current serving military organisations who will gather near to the City Museum on Rossington Street at 10.30am before marching to the war memorial.
Amongst those joining the Lord Mayor in the parade will be the Vice Lord-Lieutenant of West Yorkshire, Mr Tim Hare, the Deputy Leader of Leeds City Council, Councillor Jonathan Pryor, and the Leeds Children's Mayor Zulaykha Hussain.
Led by the Bishop of Kirkstall, Rt Reverend Paul Slater, the multi-faith service will be shown on two big screens around the war memorial to allow members of the public who are not near the front to watch the proceedings.
Read more here.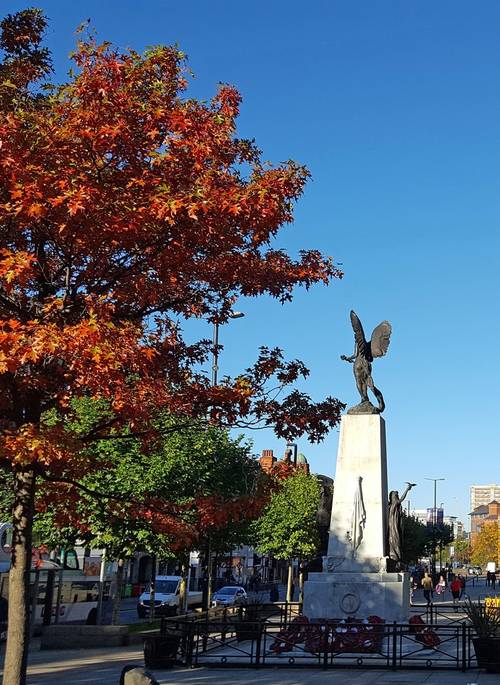 Network Leeds

News category: Prayer, General