Posted on: 19th January 2021
If one is protected, then one is free, then one can do whatever one feels like doing.
(Karl Ove Knausgaard: Spring, P31)
Cardinal Newman (1801-1890), referring to power and liberty as the two main elements of the state, wrote 'without power there is no protection, and without liberty there is nothing to protect.' He maintained that the task of all political systems is to find the best compromise between power and liberty.
Since the onset of this pandemic, we have watched our government struggle to find an acceptable compromise between protection (power) and liberty. We have also seen that the British people are not united in the level of risk they are prepared to take in order to enjoy the freedoms previously taken for granted.
This is not only an issue for the State, anyone who has care of others must find the balance between protection, which could become oppression, and liberty, which could become neglect. Here at LCCT we work with the tension of allowing our projects as much autonomy as possible whilst also managing risk and ensuring compliance with charity law.
We live in a nation state and as such we are bound by legislation, whether nor not we agree with it. But we also live in the Kingdom of God where freedom offers protection and God's protection makes us free.
Since you are my rock and my fortress, for the sake of your name lead and guide me. Keep me free from the trap that is set for me, for you are my refuge.
You have not given me into the hands of the enemy but have set my feet in a spacious place.
Psalm 31:3, 4, 8
Written by Catherine Beaumont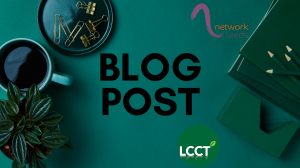 01133508622

Website

Facebook

Twitter

Network Leeds

News category: General