Posted on: 5th January 2022
Revd Jon Swales, Team Vicar at St George's Church Leeds, has been recognised in the 2021 New Year's Honours.
Founder of Lighthouse West Yorkshire, a church community with a special focus on those struggling with addiction and mental health issues in Leeds, Jon has been awarded an MBE for services to the city, particularly during the Covid-19 pandemic.
Lighthouse is a Leeds-based charity & Fresh Expression of Chuch, which reaches out to those who are battered and bruised by the storms of life.
During the pandemic, the Lighthouse team has supported vulnerable adults, providing pastoral care, food parcels and doorstep visits to those isolating. It also runs a Christian Day Centre six days a week that provides holistic care and support so that individuals can live lives full of dignity and purpose.
The Revd Jon Swales said, "I am honoured to receive an MBE as it highlights the love and care the team have consistently shown as we have travelled together as a Lighthouse family through the storms of Covid-19.
More details here. and to connect with and support the work here.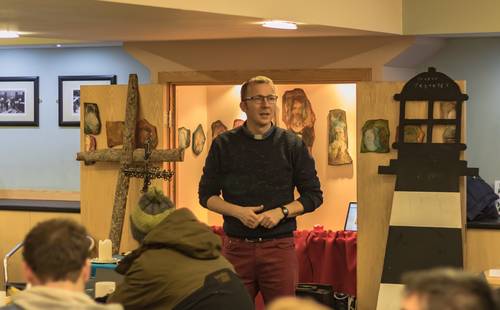 News website

01132438498

Website

Website

Facebook

Twitter

Network Leeds

News category: none