Leeds Lent Prayer Diary 2020 is NOW available to order!
View all news
Posted on: 5th December 2019
There are familiar entries this year, providing updates on much-loved well-established projects, as well as several that have been more recently set up or about to launch in 2020. It includes youth work, education, elderly, international, social justice initiatives, arts and creative projects. We are particularly focussing on the Journey to the cross this year.
We also have provided 8 venues around the city where you can collect your diaries from:
Central - Leeds Church Institute or Church House or at the Launch Event on 12th February 2020 which is being held at LCI
North - Circuit Office at Lidgett Park Methodist Church, Roundhay
South - Beeston Vicarage
East - Connecting Crossgates
West - LCCT new office in Headingley or St James Woodside, Horsforth or Leeds South & West Circuit office - Armley
Please place your order by clicking on this link and following the step by step instructions: https://lcct.org.uk/diary. Ideally, we would like to have these orders in place before Christmas, so that we can order the appropriate quantity from the printers.
Please do circulate this notification to colleagues who may not be aware of the diary – there are lots of corners of the city still untouched by the resource! We are always delighted to supply copies to congregations and prayer groups that have not received them previously.
We very much look forward to receiving your order.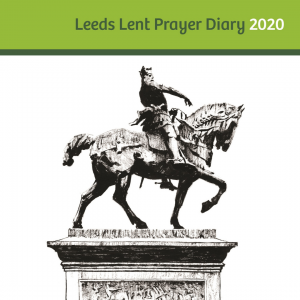 News website

01133508622

Website

Facebook

Twitter

Network Leeds

News category: Prayer, Resource promotion