Leeds For Warm Homes - Tackling The Energy And Climate Crises
View all news
Posted on: 14th November 2023
As we move towards winter, Leeds residents are facing another difficult season faced with high energy bills, bills which have doubled in the last two years driving more people into fuel poverty and facing difficult choices between heating their homes and feeding their families.
At the same time, we continue to leak heat (and carbon emissions) from our homes with insufficient progress being made towards the longer term solutions.
Across Leeds, over 225,000 homes require energy efficiency measures to ensure they meet the standard recommended by the Government's independent advisors on climate change for the country to meet its net zero targets. And over 100 neighbourhoods in the city are energy hotspots, where high energy bills combine with low-than-average incomes to hit families hard.
The Leeds for Warm Homes campaign seeks to secure commitment from our MPs and, as we move closer to a General Election, from parliamentary candidates. We're asking them, as part of the national United for Warm Homes campaign, led by Friends of the Earth for:
Immediate additional financial support for those most impacted by high energy prices.

Investment in a national street-by-street insulation programme starting with areas with higher levels of fuel poverty.

A rapid shift away from fossil fuels to more renewable heating systems such as heat pumps.
The Leeds for Warm Homes campaign aims to work with a wide variety of individuals and community organisations (including churches) to demonstrate a broad and inclusive campaign.
You can find out more about the Leeds for Warm Homes campaign by contacting Simon Bowens or signing our petition to MPs.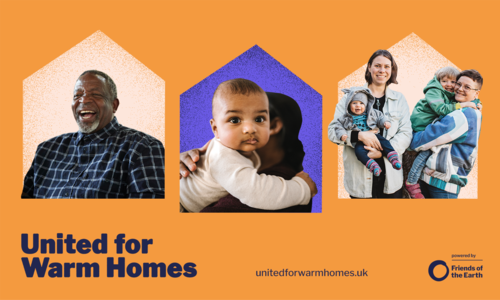 News website

Simon Bowens

News category: General