Leeds City Centre Coming Back To Life
View all news
Posted on: 3rd February 2022
Holy Trinity Boar Lane is home to a new midweek ministry for those who work in the city centre of Leeds, and, as people begin to return to offices, Josh Cockayne has offered a reflection on the church's plans for the coming year.
Josh says: "After almost two years of intermittent homeworking, Leeds city centre is beginning to show signs of coming back to life; cafes are filling with lunchtime meetings, it is increasingly difficult to find a space on the bus each morning, and offices are opening their doors to city centre workers after being encouraged to "work from home where possible".
"Over the coming months, the building will begin to be open regularly throughout the week, opening the café space to those who want to find a place to hot-desk, or hold meetings in the city centre. The main church building will also be open for prayer and retreat in the midst of a busy city."
To find out more visit Leeds Anglican Diocesan website.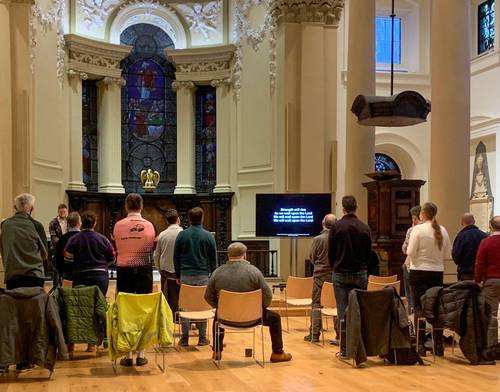 News website

Website

Facebook

Network Leeds

News category: Prayer