Last Chance to Catch the Leeds Artists Show
View all news
Posted on: 26th April 2023
More than 50,000 people have flocked to see an inspiring exhibition at Leeds Art Gallery celebrating the work of the city's talented local artists.
The exhibition features a collection of thought-provoking contemporary artworks from artists working across different disciplines and is the gallery's first open exhibition in more than a decade.
Artists whose work has been selected by the panel include Sarah Roberts, who co-founded and curates the artist led curatorial project Hyde Park Art Club at Hyde Park Book Club and Suman Kaur, winner of the BBC Big Painting Challenge 2017.
Councillor Jonathan Pryor, Leeds City Council's deputy leader and executive member for economy, culture and education, said: "It's fantastic to see the people of Leeds embracing this remarkable showcase of our city's artistic talent so passionately.
"As we celebrate our Leeds 2023 year of culture, it's also inspiring to see local artists who are working in Leeds communities today playing such a central role in demonstrating exactly why Leeds is such a unique cultural destination."
On the evening of April 27, the gallery will also be hosting the Leeds Artists Show Live, a special event where guests view the exhibition and discover the work selected. To book a free ticket, visit https://bit.ly/3oh2GOt
Read more here.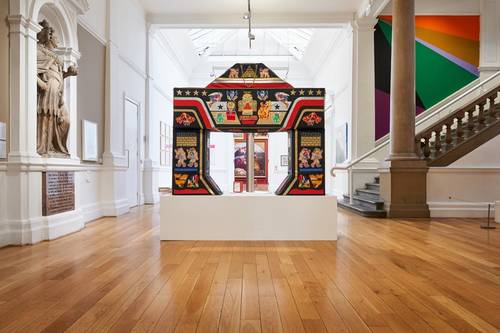 News website

Network Leeds

News category: Arts