Give to Go Green Project Grants available for Churches
View all news
Posted on: 12th October 2023
For those of you who are striving to make your church buildings more energy efficient, help is at hand. We are delighted to be one of the first diocese to receive national funding to help parishes cut carbon emissions.
Give To Go Green is a match-funding pilot project from the Church of England working with churches in the Dioceses of Leeds and Exeter to double locally raised donations, to help parishes put net zero action plans into practice.
Through the Give To Go Green pilot project grants of up to £2,500, £5,000 and £10,000 will be available for up to 45 churches in the Diocese to match fund towards. If you have a small to medium sized projects that will reduce your church's carbon footprint and costs between £5,000 and £20,000 please think about applying.
Read more here
For detailed information on the scheme read the Information Pack
To hear more and ask questions join us for an Information Webinar Friday 20th October
Closing date for applications is 19th November.
If you have any questions relating to the project, please contact, Beth Vickers at beth.vickers@leeds.anglican.org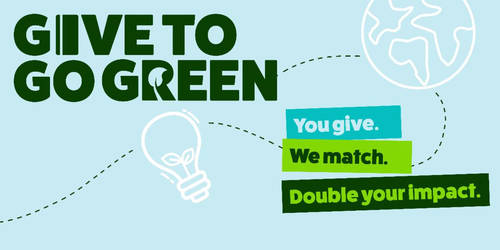 News website

Website

Twitter

Network Leeds

News category: Resource promotion