From Bradford to London: Our Cathedral Choir gets ready for their 2023 Choir Tour
View all news
Posted on: 31st May 2023
Previous tours include Germany and East Anglia, and it's a chance for their choir to get experience of singing in other churches and cathedrals, as well as to have fun and take part in some exciting activities.
Graham Thorpe, Assistant Director of Music at Bradford Cathedral, says:
"We're really looking forward to this year's choir tour to London.
"Over three days, we are packing in a very busy schedule, singing at St. George's, Hanover Square, All Saints', Tooting and Southwark Cathedral. You can tune into the live services which will be shared on the Cathedral's social media!
"As well as singing, we are doing several activities, including going to the Natural History Museum, attending a concert at the Royal Festival Hall (Dennis and Gnasher! – Unleashed at the Orchestra) and going on the cable car, directly beneath the London City Airport flight path. It's going to be an action-filled weekend, particularly after battles with train strikes…"
You can read more on the Bradford Cathedral website.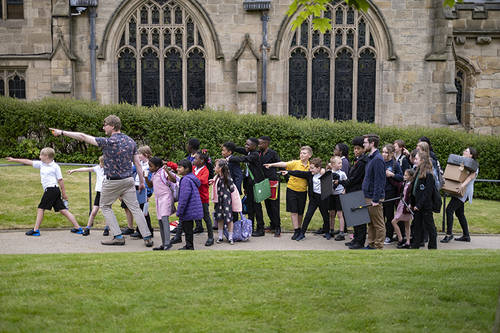 News website

01274777720

Website

Facebook

Twitter

Philip Lickley

News category: Music