Follow The Star: Bradford Cathedral invite you to celebrate Advent and Christmas
View all news
Posted on: 23rd November 2022
This year's festive theme is 'Follow the Star: The Great Invitation' – and Bradford Cathedral would like to invite you to visit this December
This year's theme for Advent and Christmas at Bradford Cathedral is 'Follow The Star: The Great Invitation' – and you are invited to visit the Cathedral this December for events and services, or to discover more about the historic space.
Advent begins this Sunday – 27th November – and the season starts with the switching on of the Cathedral's 'Star in the Tower', which this year is also joined by the State Gate light curtain, supported by Bradford BID.
The Cathedral will also be decorated with a Christmas tree in the West End, lit up in the seasonal colour of purple, and there will also be two cribs within the State Gate and the Holy Spirit Chapel.
For more details please visit the Bradford Cathedral website.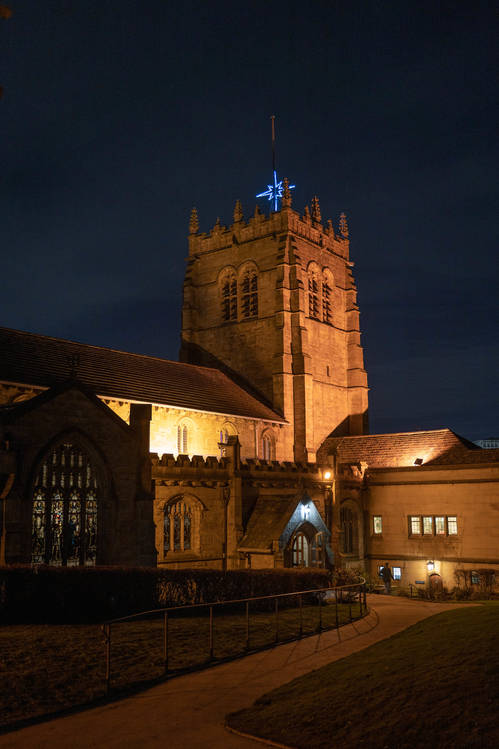 News website

01274777720

Website

Facebook

Twitter

Philip Lickley

News category: General