Eucharist marks 100 Years of Church links with Temple Newsham House
View all news
Posted on: 5th October 2022
In 1922, the then Lord Halifax stipulated in the deed of transfer to the City of Leeds that the Grade I listed building should host an annual Eucharist "according to the rites and ceremonies of the Church of England".
"And so that's what we've now done for a hundred years and it's wonderful to have that connection," said Revd Matthew Peat of St Mary's Parish, Whitkirk.
The present Lord Halifax, the Lord Mayor of Leeds, the Lord Lieutenant of West Yorkshire and the High Sheriff of West Yorkshire attended the event.
Read more here.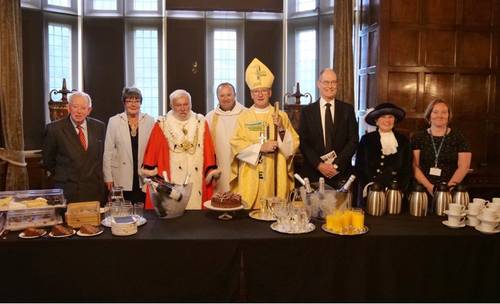 Network Leeds

News category: General