ETERNAL WALL: diggers are digging the access road!
View all news
Posted on: 7th September 2022
Hey Leeds supporters,
I just wanted to say a massive thank you for all your incredible support. The video (link below) shows the work that has begun on the access road, and like me I'm sure you'll be gob-smacked by the scale and activity of the work taking place. Thank you for being one of the heroes in this great adventure to 'MAKE HOPE VISIBLE'.
We are now a colossal step nearer to declaring to millions that Jesus is alive, He listens and He answers. There's still some way to go, but stick with us, keep praying, keep sharing stories of answered prayer, keep volunteering and keep donating. Together we can do this, and share the hope of Jesus for generations to come.
Thank you all again. Being with you on this faith-filled journey has been amazing.
Rich
SHARE YOUR ANSWERED PRAYER OR CALL CBN 0300 561 0080 | JOIN THE PRAYER TEAM | GET INVOLVED - find out more on our website (below)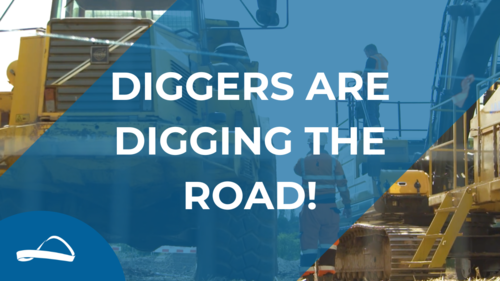 News website

01132438498

Website

Michelle Heritage

News category: Prayer