Cultural Cohesion Quality Mark
View all news
Posted on: 26th April 2021
Do you feel confident that your workers and members feel valued, respected and safe?
Could bias and discrimination be affecting the workers and members in your church or charity?
Did you know that the Leeds Cultural Cohesion framework can support your Church, Charity or team to improve engagement with your members and community?
Would your staff/members benefit from unconscious bias training delivered by a qualified trainer?
Check out our Leeds City Council Cultural Cohesion framework and contact CCQM@leeds.gov.uk to book.
Leeds City Council has developed a unique Cultural Cohesion Quality Mark, designed to facilitate and support organisations become more culturally aware and responsive to the needs of the people they work with and serve. The CCQM team support organisations working in; the third sector, local government, criminal justice, the private sector, schools and other faith organisations.

The CCQM will support your church or charity in learning how to identify culturally discriminatory behaviour, develop good practice and promote harmonious working relationships.
As part of this work we also offer our highly regarded in-house virtual CCQM Equity and Diversity and Cultural Responsiveness training. Visit our website at iCCQM.org to see testimonials from individuals and organisations who have already taken part.
To learn more about the work of the CCQM and how your business could gain accreditation, contact us via CCQM@leeds.gov.uk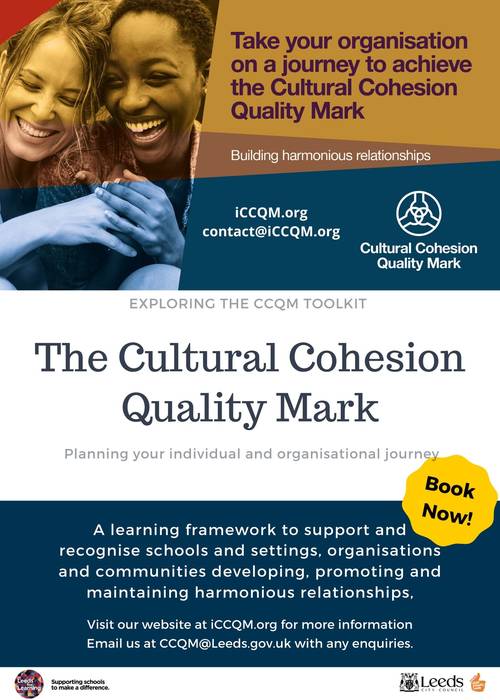 News website

Grace Monaghan

News category: Training