Compassionate City Awards 2023 Open for Nominations
View all news
Posted on: 23rd August 2023
The Compassionate City Awards recognise the outstanding individuals and organisations who make a difference to their communities. They showcase the best that Leeds has to offer, highlighting those who go above and beyond to help make Leeds a special place to live and work.
If you know of any exceptional individuals, projects, or organisations that may be suitable for an award, you can nominate them here. There are nine award categories.
The deadline for nominations is 29th September and the awards culminate in a ceremony on 7th December at the Civic Hall in Leeds.
You can find out more about the awards here including a link to the online nominations form.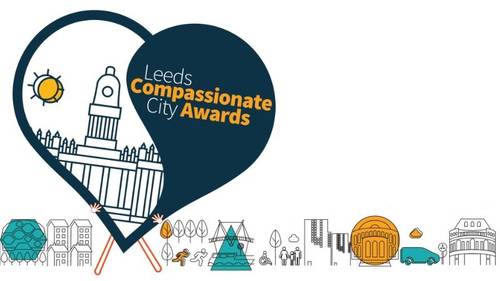 Network Leeds

News category: none