Church Offers Winter Warmth During Cost of Living Crisis
View all news
Posted on: 14th September 2022
A Pudsey church which opened its doors to help people keep cool during the summer heatwave is hoping to open them again – this time to help people keep warm in winter.
Posting on Facebook, the Reverend Richard Dimery said: "Pudsey Parish Church has always tried to be there for our community in time of both celebration and deepest need – whether that's setting up Pudsey Community Project and Pudsey Foodbank to provide food for the most vulnerable, or a cool sanctuary in the heatwave.
"Now we are looking ahead to a difficult and scary winter and we want to let you know we are intending and hoping to open our doors as much as we can during the coldest weeks of the winter to provide a warm and safe environment for our community – a Warm Welcome space.
Read more here.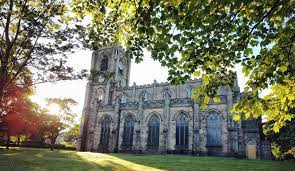 01132577843

Website

Network Leeds

News category: Social action