Church for Unchurched Students
View all blogs
Posted on: 31st March 2022
Students in Leeds are encountering the Christian faith through a newly planted student congregation.
Church at Hyde Park Corner, run from St Augustine's Wrangthorn in the heart of the Leeds student area, was launched in September 2021 after a Church of England grant was gifted.
On Tuesday lunchtimes members of the church head out to Woodhouse Moor to bless passers-by with free coffee and treats.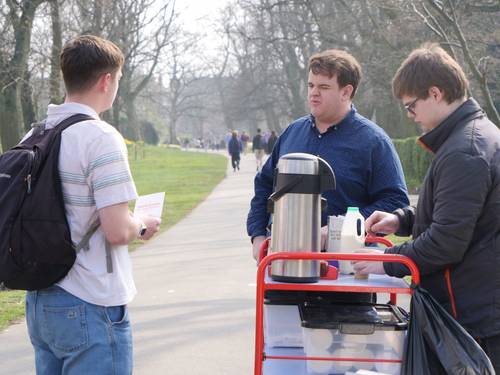 01133800849

Website

Network Leeds