Choral Evensong and Farewell Organ Recital for Bradford Cathedral's Outgoing Director of Music
View all news
Posted on: 5th July 2023
Ahead of his departure at the end of August, a series of services and events will be held on Sunday 9th July at Bradford Cathedral to mark a farewell to Director of Music Alexander Berry.
At 3:30pm there will be a service of Choral Evensong – the final of the choir year – followed by a Prosecco reception at 4:15pm.
At 4:45pm, Alex will play a short organ recital, which also marks the beginning of the organ being out of use until October, to allow remedial works to take place. You will be able to follow the progress of this work on the cathedral's social media and website.
This will be followed in turn by a presentation of thanks to Alex Berry.
You can read the full story on the Bradford Cathedral website.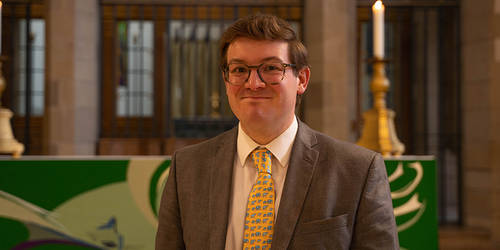 News website

01274777720

Website

Facebook

Twitter

Philip Lickley

News category: Music