Celebrating Female Composers
View all news
Posted on: 4th January 2023
This term will celebrate music written by female composers. The focal point is International Women's Day 2023 on the 8th March, for which Imogen Morgan has been booked. There will be a piece by Sarah MacDonald, Director of Ely Cathedral Girls' Choir, specially commissioned for the recital, and to be played on the Wingfield Organ.
This season will feature a line-up of thirteen organists, starting with George Inscoe, Assistant Director of Music at Croydon Minster, on Wednesday 11th January 2023.
The season will end with a special Holy Week recital on Wednesday 5th April, given by Caroln Craig, organ scholar at Westminster Cathedral.
The organ recitals begin at 1pm every Wednesday.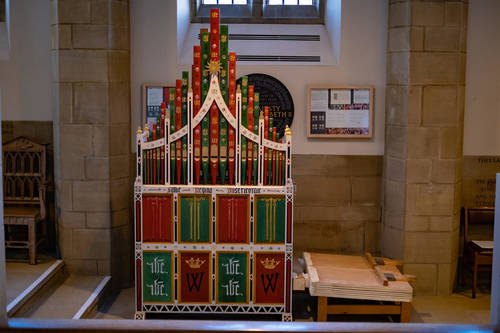 01274777720

Website

Facebook

Twitter

Network Leeds

News category: Arts, Music