Cathedral Sing! returns as local pupils are given the 'Golden ticket' to join the Choir
View all news
Posted on: 25th January 2023
On Saturday 25th February 2023, Bradford Cathedral will be holding its sixth annual 'Cathedral Sing!' event, where children from local schools are invited along to discover more about the choir and singing at Bradford Cathedral.
To sign up, all you have to do is visit the Bradford Cathedral website – bradfordcathedral.org.uk/cathedral-sing – to fill in a short form. There you can also find out more about the event, and watch a short clip filmed at last year's event. The deadline for applications is Tuesday 21st February 2023.
You can find out more on the Bradford Cathedral website.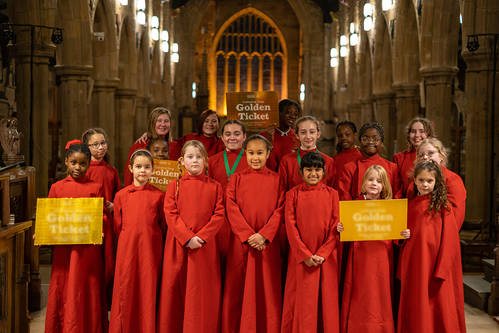 News website

01274777720

Website

Facebook

Twitter

Philip Lickley

News category: Children