Posted on: 8th June 2023
Can you Give Hope?
A charity in Bradford which houses and supports the homeless, aptly named Hope Housing, is aiming to purchase the building they currently rent to use as a community centre and hub for the most vulnerable in our society.
Since 2009, Hope Housing have been working to end rough sleeping in the city by providing accommodation and support to people experiencing homelessness.
The charity current rents office space in Millside House which is on Grattan Road, just 5 minutes' walk from the city centre of Bradford. Reach Beyond, the charity that owns the building, have no further need for the office space that is spread across two floors of the
three-storey building, as much of their work can now be done remotely. It makes financial sense for them to sell the building for someone else to make use of.
Millside House is also home to the Millside Centre, an already thriving community centre set up and managed by Reach Beyond. As part of the deal, the Millside Centre would come under the stewardship of Hope Housing.
Hope Housing need to raise around £400,000 for the purchase to go through, and with this in mind they are launching a "Give Hope" campaign to raise awareness and financial support.
Phil Marshall CEO of Hope Housing said:
When we heard about the opportunity to purchase the building that we currently rent office space in, we just could not turn it down. We currently support 64 individuals in Bradford who, without our support would be on the streets or sleeping on someone's couch. We see each individual as a person, which might sound obvious, but the people we support have no home, they are the ones who are forgotten. At the time they come to us they have very little hope. We aim to change this and give that individual a life full of hope and dignity. However, unfortunately the need in Bradford is great, and therefore we want to expand so we can make use of the spare office space at Millside House - but the best part of the proposal is the Millside Centre. We aim to further develop the brilliant work that the staff at the centre already do, and provide a safe space, alongside educational and skills courses such as computer and cookery classes. We also aim to provide peer and self-help groups for the individuals we support.
Colin Lowther - CEO of Reach Beyond said:
We are so pleased to be passing Millside House and the Millside Centre into the safe hands of Hope Housing. In the past 6 years we've seen thousands of people get the help they needed as they struggle with unemployment, immigration issues and poor mental health. To
know that this will continue and develop further into the future is such an encouragement for us. As we move into new office space in Bradford to focus on our own community development work overseas, we trust that many of the most vulnerable people in inner-city Bradford will still have a place they can go to find hope and reach their full potential.
Juliet Adoch - Manager for the Millside Centre said
Millside Centre annually sees over 4,000 people come to its doors to access different services, the opportunity to continue this work and broaden our scope as a part of Hope Housing will enhance the impact of what we do. Merging with Hope Housing and working together to reach the most vulnerable people in Bradford is a great means to blend the different services, share knowledge and experiences to effectively reach the categories of persons that we work with. The similarities in the work that the Millside Centre already does and the work Hope Housing intends to grow into requires a space such as our community Centre, purchasing the building by Hope Housing will enable this, we therefore request for your support to Hope Housing towards purchasing this building.
Hope Housing are asking the community of Bradford if they can help to Give Hope to those who need it most, as they fundraise to purchase the centre and seek volunteers to help them decorate their current properties.

For further information please contact Phil Marshall on 07766 148375 or at phil@hopehousing.org.uk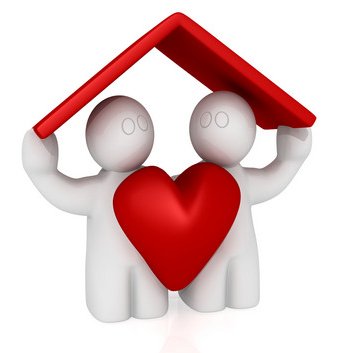 News website

01274 900764

Website

Facebook

Network Leeds

News category: Social action