Bradford Cathedral launches five-year strategy at their Pentecost service
View all news
Posted on: 31st May 2023
Bradford Cathedral has launched its five-year vision this week, covering its strategy for 2023 – 2028. The vision, which was launched at the Cathedral's Pentecost service, is entitled 'To Weave Jesus into the rich fabric of the city and beyond' and looks at the elements that the Cathedral treasures: Interculturality, rootedness, innovativeness, and hospitality.
The vision – which was crafted following eight months of listening and discussion with people across the cathedral and the city – explores three aims:
to become more sustainable in spite of the adverse winds we often feel
to become more visible so that we are not passed by
to become more accessible so that more people can recognise Jesus
You can read the full story on the Bradford Cathedral website.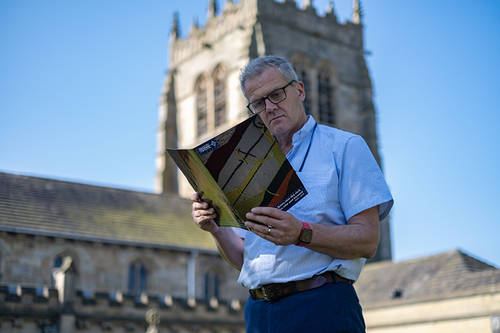 News website

01274777720

Website

Facebook

Twitter

Philip Lickley

News category: General