Bradford Cathedral Holds Special Evensong And 'Faith And Politics' Symposium
View all news
Posted on: 1st November 2023
The event was timed to mark 90 years since German pastor Dietrich Bonhoeffer visited Bradford and made, what would later be known as, the Bradford Declaration. In it he spoke out against the Nazification of the Church and, in so doing, publicly opposed the Nazi government, an act that would ultimately lead to his execution in April 1945.
This event was part of the Diocese of Leeds welcome of German partners from our link churches in the city of Erfurt, who arrived in the Cathedral for refreshments ahead of the special Evensong and lectures. The Erfurt-Leeds/Bradford partnership was set up under the Meissen Agreement to strengthen relationships between the English and German churches and has been active since 1997.
You can read the full report on the Bradford Cathedral website.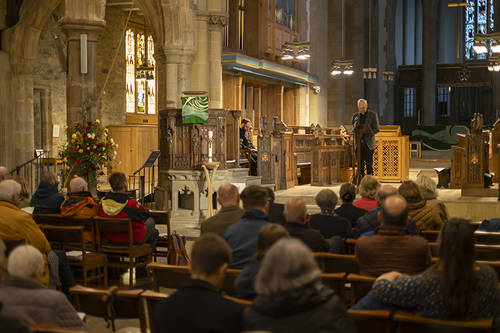 News website

01274777720

Website

Facebook

Twitter

Philip Lickley

News category: General